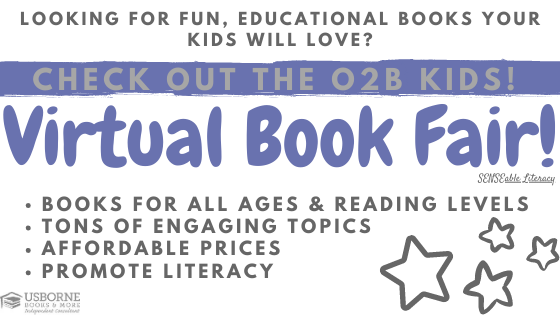 Welcome!
We are excited to start this year off with a celebration of literacy with our first Virtual Book Fair!
This fall and school year may not look like others, but one thing can remain the same, we want our kids to continue to develop a love of literacy and reading! 
How does a Virtual Book Fair work?
Click here to browse and shop the books.

Orders will be shipped directly to your home – no need to pick them up!

Share the shopping link and Book Fair information with friends and family to further support O2B Kids! Mandarin. 

O2B Kids! Mandarin earns free books from every purchase!
Who can purchase?
Anyone within the United States – so share the shopping link with friends, family and anyone and everyone who loves books! All purchases benefit O2B Kids! Mandarin and help them grow their library through free book credit!
Need Recommendations?
Feeling overwhelmed with so many fantastic options? Looking for something that will grab your reader's attention and get them reading?
Lucky for you – O2B Kids! Mandarin has teamed up with local literacy advocate, Megan Stewart, for this event. She can provide personalized recommendations specific to your reader's ages, interests, etc.  Email Megan and she'll review your readers' interests, etc and respond ASAP with a personalized, shoppable recommendation list personalized just for your reader. 
Happy Shopping!!