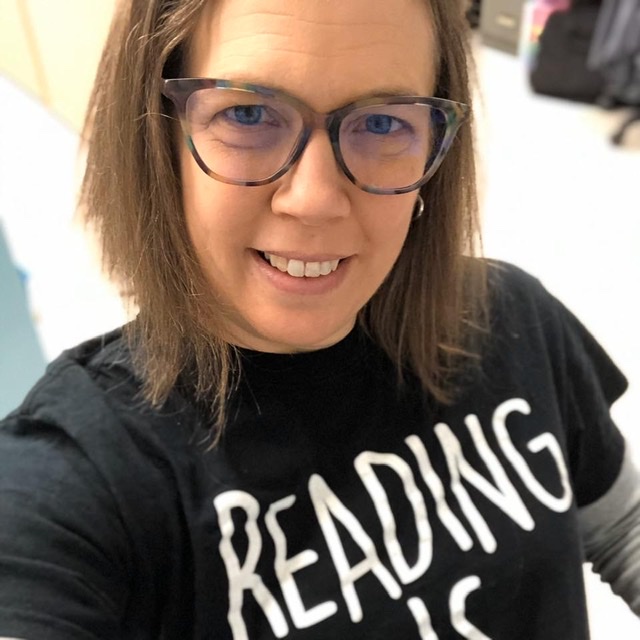 Get To Know the Speech-Language Pathologist (SLP) Behind SENSEable Literacy
Hey all – so glad you stopped by to join me on this new journey! Since we will be hanging out together a bunch I thought it would be good for you to get to know me a little bit more!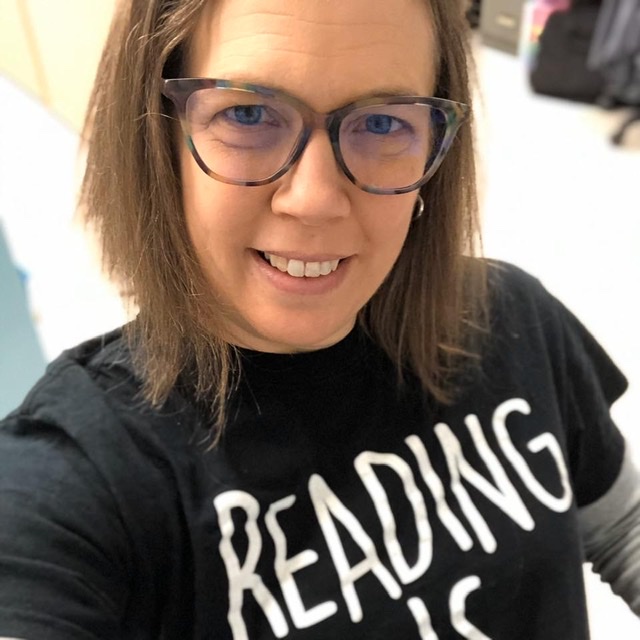 I've been a SLP for 17 years (I can't believe it's been that long!) and have been interested in and focused on Augmentative and Alternative Communication (AAC) and kiddos with complex communication needs since grad school. I was blessed with the opportunity to work with AAC users as a graduate student and took classes and participated in labs centering around this focus area.
My first job after I graduated was in an elementary school that had one classroom for each grade (K-5th grade), 2 early childhood special education preschools and 4 self-contained classrooms serving students with multiple and/or various disabilities. I was the only SLP at this school and at one point my caseload topped 100 students! During this placement I learned a lot about collaboration with fellow professionals including Occupational Therapists (OT), Physical Therapists (PT), Music Therapists, Paraprofessionals, Teachers and families, – we have to work together – it takes a village!
I have also worked in Early Intervention, Home Health and Hippotherapy (using the movements of riding a horse as a modality during speech/language therapy) – all pediatrics – have always known that kids were who I wanted to work with.
I am a boy mom x3 – in fact I was blessed with 3 boys in 15 months! Yes, you read that right – I had twins and then another kiddo 15 months later! The first year or two were crazy (let's be real, it's still crazy at times 🤪) but I wouldn't have it any other way!
I am a book lover through and through! I LOVE reading and can think of nothing better than curling up with a book, a blanket and a cup of hot coffee!
I could not imagine working with AAC and books each and every day and am thrilled to share the love of reading with all my students and to show everyone that literacy learning is for EVERYONE and as David Yoder said, "No one is "too" anything to learn to read and write." 
I'd love to get to know you too since we will be hanging out often! In the comments, let me know if we have anything in common – and join my email list so you won't miss any blog posts, updates, freebies, new product releases, etc